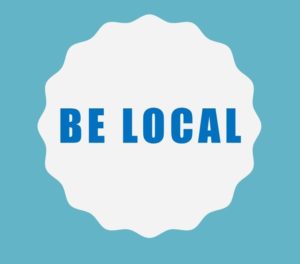 BE LOCAL is working in local areas in Denmark providing you with knowledge and network in these areas.
Are you new in your local area or do you know people who are a bit worried about all the new things they have to find out about after their arrival in their new local area?
Contact Susanne at BE LOCAL. She helps new local citizens feel welcome, safe and comfortable. Things will be much easier.
s.s.frederiksen@gmail.com
References
My journey with Susanne towards learning Danish has been so much more than I expected! Not only can I speak, read, and understand Danish after a few months. She has opened the door to Danish, history, culture, and society and helped me to better understand this new place which I can now begin to call home.
Susanne offers you a way of learning that is completely tailored to your needs, and your own style of learning. For me, it was important to practice my pronunciation and to feel confident in my language. I'm amazed at the progress I have been able to make in such a short space of time thanks to Susanne's approach.
It's also been lots of fun!
Liz Steele (2021)