Everyone should feel comfortable where they are, know where to meet people with the same interests as themselves and how to participate in community life. It shouldn't be so difficult to thrive and feel at home, but it is difficult if you don't know where, when, and how. At be Local we are passionate about making the transition from newcomer to local as easy as possible. When we thrive, we contribute to our local community and in return we carry a sense of belonging with us in daily life, and we feel grounded and more easily expand our comfort zone.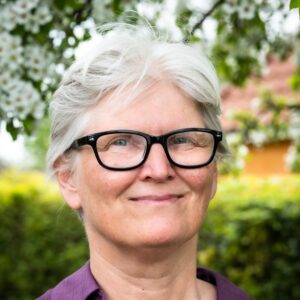 Susanne Stilling Frederiksen is an optimist who believes that the fusion of knowledge, activity and community will make people comfortable in their new local surroundings so that they can unlock their potential and thrive. She has helped many to a sense of belonging, and you can find testimonials of this here.
Susanne has taught Danish to many people and at the same time she has expanded their network, taught them about Denmark and how we do things here both structurally and culturally. It is her passion to help people thrive on the background of feeling at home in their new area.
Her strategy is to tailor courses and services to the individual in 1:1 sessions or in small groups. Every individual has different needs, and Susanne listens carefully to people before she reaches into her backpack of knowledge and experience. By knowing her own core values, she more easily recognises what makes a positive difference and is the most motivating way of learning.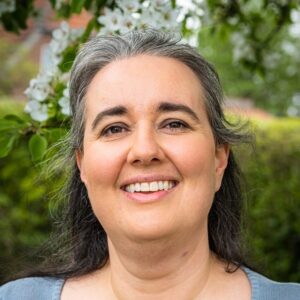 Christina Kenvad has worked with Susanne since late 2019 and has proved invaluable as the passionate force behind the scenes. She maintains the overview and does many of the small tasks that glue daily practices into a firm structure. Christina always sees opportunities and find pathways from ideas to goals.